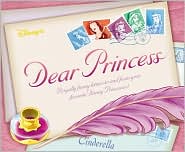 Dear Rich: I would like to begin offering tea parties and other party services where a particular princess hosts the event. I have seen a lot of party places advertising parties with specific Disney princesses. I am wondering do you have to get permission from Disney to say your having a tea party with say Cinderella or one of the princesses, and if so, how do I begin that process?
We've located one source for permission though we can't guarantee it's still accurate. Try writing to The Walt Disney Company, ATTN: Margaret Adamic, Permissions, 500 S. Buena Vista Street, Burbank, CA 91521-6305. The phone number is (818) 569-3128. By the way, we've also written about using Disney princesses in
indy movies
and about using the princesses on
stationery
.